Here are just a few pics of the wedding.

.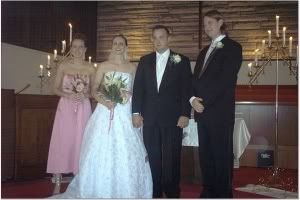 Hannah the Maid of Honor, me the Bride, Jamie the groom and James aka"sunshine" the Best Man.
Michelle,Nicole(step sis), Lauren,Hannah,meandJamie,James,Jake,Herb
ie and David.
Riley(my sister) and Mason
With this ring I thee wed
Mr. and Mrs. Johnson leaving the church.
The cake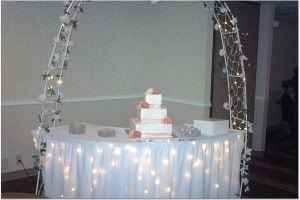 The cake table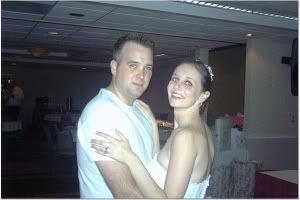 The newlyweds
Riley checking out my dress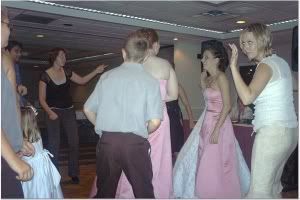 Getting down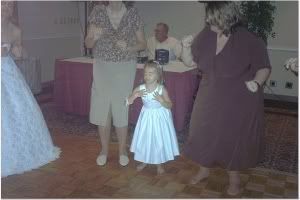 Chicken dance time!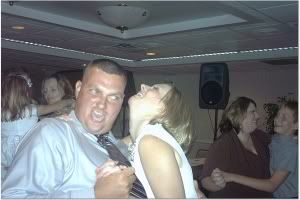 My cousin Amanda and her Husband Jon...the other newlyweds.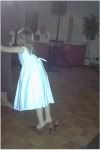 Riley wearing my cousin Mindy's shoes.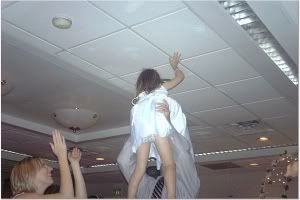 Riley raisin the roof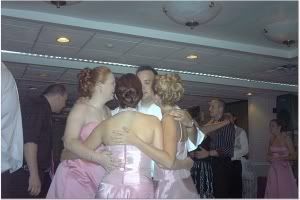 My new husband "the pimp"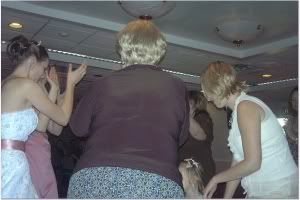 Some more dancing...you can tell my family loves to dance!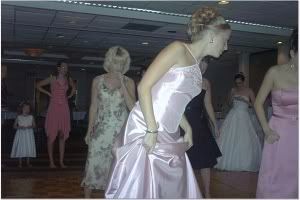 My step sisters, Nicole and Dena, my step mom and my MOH doing a line dance.

Well those are only some of them I will post more when I have the time. I will also post pics of the honeymoon. Now I am off to watch the wedding video!!!! YEAAA




In other news we have been busy painting the apartment and hanging pictures making it feel more like home. We are hoping that we can buy a house next summer. I am wanting to take a class for Physical Therapy aide and that way I can finish that and get a job at an office. Unless Jamie gets a 2 dollar or more raise next year, we won't be able to put a downpayment with the money I make at my job. We are hoping that we get some money from taxes and school that we would be able to put something down, but I don't want to count my chickens before they hatch. We are both going back to school in January so that will be nice, he is still not sure what he really wants to do but he probably will go into business or something. He is also thinking about something in the medical field he has till January to decide.
Well married life is great and I am sad the wedding is over but I have a wonderfull husband . I do miss my dress though..lol.
I am off to watch the wedding video now...as soon as my mom gets back.

Nicole Johnson...still so weird!